Farmers all across the middle part of the country are going bankrupt at an astounding rate, and over half of all farms in America are now losing money.  The trade war with China has been the most devastating crisis to hit the U.S. farming community in decades, and at this point there is no end in sight.  Farm after farm is being financially wiped out, and we haven't seen this kind of economic pain for farmers since the Great Depression of the 1930s.  In fact, it is being reported that bankruptcies in the key farming regions of the country are way above the level that we witnessed during the last recession.  The following comes from Zero Hedge…
Bankruptcies in three regions covering major farm states last year rose to the highest level in at least 10 years. The Seventh Circuit Court of Appeals, which includes Illinois, Indiana and Wisconsin, had double the bankruptcies in 2018 compared with 2008. In the Eighth Circuit, which includes states from North Dakota to Arkansas, bankruptcies swelled 96%. The 10th Circuit, which covers Kansas and other states, last year had 59% more bankruptcies than a decade earlier.
There has been a lot of debate about whether or not the U.S. economy as a whole is heading into a recession in the near future, but the farming industry is already very, very deep into a major downturn, and this downturn has been caused by the trade war…
Trade disputes under the Trump administration with major buyers of U.S. farm goods, such as China and Mexico, have further roiled agricultural markets and pressured farmers' incomes. Prices for soybeans and hogs plummeted after those countries retaliated against U.S. steel and aluminum tariffs by imposing duties on U.S. products like oilseeds and pork, slashing shipments to big buyers.

Low milk prices are driving dairy farmers out of business in a market that's also struggling with retaliatory tariffs on U.S. cheese from Mexico and China. Tariffs on U.S. pork have helped contribute to a record buildup in U.S. meat supplies, leading to lower prices for beef and chicken.
In addition, it is also being reported that more than half of all U.S. farms are now losing money even though they continue to operate.  Needless to say, this is not sustainable, and many more farms will go out of business if this current crisis persists.
This could be the final nail in the coffin for America's family farms.  After this crisis is over, if it ever actually ends, we may be left with only giant corporate farms and farms owned by foreign interests.
As I noted in my article yesterday, over 27 million acres of U.S. farmland is now owned by foreigners.  This should have never been allowed to happen, because it is a major national security risk.
If a trade agreement with China is reached soon, that would greatly ease the suffering of America's farmers.  But as long as the U.S. and Canada continue to hold Huawei CFO Meng Wanzhou, that is not going to happen.  Instead, the Chinese are going to attempt to buy time by trying to get the U.S. to agree to suspend the implementation of additional tariffs as "negotiations" continue.
And on Friday, we got word that a new trade war between the United States and Europe may be about to begin…
With little apparent progress in U.S.-China trade talks, the Trump administration could be about to open up a new front in the trade wars by taking on the European auto industry — and that could spook markets.
Global financial markets have bounced back a bit in recent weeks, but more trade chaos could easily send them tumbling once again…
Some strategists fear investors are keenly focused on China, and expect a resolution, but could be surprised by ramped-up trade friction with Europe.

"The market would tank," said Peter Boocvkar, chief investment officer at Bleakley Advisory Group. "The market has spoken loud and clear that it's had enough of these tariffs… The market is fed up with this. Global growth is slowing dramatically because of trade. You want to put another bullet in it's head?"
Meanwhile, we continue to get more indications that the global economy is slowing down substantially.
For example, we just learned that German industrial production plummeted dramatically for the second month in a row in December…
"Unexpectedly," German industrial production fell 3.9% in December 2018 compared to December 2017, after having fallen by a revised 4.0% in November, according to German statistics agency Destatis Thursday morning. These two drops were steepest year-over-year drops since 2009.

Even during the European Debt Crisis in 2011 and 2012 – it hit Germany's industry hard as many European countries weaved in and out of a recession, with some countries sinking into a depression — German industrial production never fell as fast on a year-over-year basis as in November and December
And here in the United States, General Motors has begun giving out pink slips to thousands of workers…
General Motors on Monday said it was starting to hand pink slips to about 4,000 salaried workers in the latest round of a restructuring announced in late November that will ultimately shrink its white-collar workforce in North America by 15 percent out of 54,000.

Two people briefed on the cuts said GM is cutting hundreds of jobs at its information technology centers in Texas, Georgia, Arizona and Michigan and more than 1,000 jobs at its Warren, Michigan Tech Center. GM is filing new required mass layoff notices with state agencies and disclosed the cuts to lawmakers.
Needless to say, General Motors would not be doing this if the U.S. economy really was "booming".
A global economic downturn has arrived, and it looks like it is only going to escalate as we move deeper into 2019.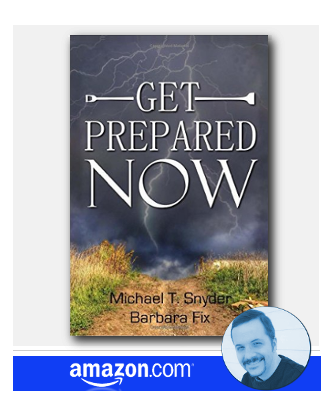 About the author: Michael Snyder is a nationally-syndicated writer, media personality and political activist. He is the author of four books including Get Prepared Now, The Beginning Of The End and Living A Life That Really Matters.  His articles are originally published on The Economic Collapse Blog, End Of The American Dream and The Most Important News.  From there, his articles are republished on dozens of other prominent websites all over the nation.  If you would like to republish his articles, please feel free to do so.  The more people that see this information the better, and we need to wake more people up while there is still time.