Apple iPhone sales are never supposed to go down.  For nearly two decades, Apple has been an unbeatable economic miracle, but now it appears that times have changed.  Global sales for the iPhone were disastrous during the holiday quarter, and this is yet another indication that the global economic slowdown is accelerating.  Here in the United States, auto sales have been abysmal, retail bankruptcies have been surging and home sales have been seriously declining, but the big tech giants were supposed to be an economic bright spot that we could always rely on.  Perhaps that is why so many investors were shocked when Apple announced their most recent quarterly results on Tuesday…
Sales of Apple's flagship iPhones plummeted 15% during the holiday quarter, a sharp deterioration in a business that the company said Tuesday will continue to struggle in the coming months.

Apple gave a weaker-than-expected sales-and-profit forecast for its fiscal second quarter. Its guidance calls for sales to fall by as much as 10% and for its earnings per share to plunge by as much as 22%.
Apple is openly admitting that this is not just going to be a one quarter anomaly.
The company is telling us that sales are going to continue to fall in the months ahead, and that is very alarming news.
In fact, we haven't seen Apple sales fall on a year over year basis since the year 2000…
The last time Apple's holiday quarter sales fell, America was consumed with Bush v. Gore and Tom Brady had one completed pass in his career.

Apple's sales fell 15% in the last three months of 2018 — and that's the first time Apple's sales dropped during the final quarter of the year since 2000.
Speaking of Tom Brady, what he has accomplished is nothing short of remarkable.  This will be his ninth Super Bowl as quarterback with the Patriots, and that is a record that will never, ever be broken.
But we have to go all the way back before his first Super Bowl to find a time when Apple sales declined, and that just shows how dominant Apple has been over the years.
I have to admit that I have an iPhone myself, and I really like it.  I know that some people have complaints, but over the years Apple has made good products and it is easy to understand why they have been so successful.
Unfortunately, the economic winds are shifting.
One of the big factors that is hurting Apple is our trade war with China, and Apple CEO Tim Cook is reportedly in "regular contact" with President Trump about this…
Cook, who is in regular contact with U.S. President Donald Trump, told Reuters he sees some hope that trade tensions between the United States and China have eased, and that the company is considering pricing its phones in local currency in China and other international markets, which may spur sales.
Hopefully there will be a positive resolution to this trade conflict in the near future, but at this moment that is looking doubtful.  And now that the U.S. has formally requested the extradition of Huawei CFO Meng Wanzhou, the chances of a comprehensive trade agreement have deteriorated considerably.
Apple has been successful for a very long time, but the tech industry is constantly evolving, and consumer behavior is shifting at an extremely rapid pace.  For example, one recent survey indicated that almost 60 percent of all Americans have already canceled cable television…
Nearly 60 percent of Americans have canceled their cable television subscription – and just 12 percent said they are committed to sticking with their cable package, according to a new survey.

An additional 29 percent of Americans are considering cutting the cord on their traditional cable subscription.
The entire cable television industry is living on borrowed time, and they are going to have to adapt to the new paradigm that is emerging if they are going to survive.
In the headline of this article, I also noted that consumer confidence has just fallen again.  In fact, Breitbart is calling it "the third consecutive steep monthly decline"…
Consumer confidence took another hit in January, as the government partially shut down while Capitol Hill Democrats and the Trump White House battled over funding for a border wall.

The Conference Board's Consumer Confidence Index decreased in January, the third consecutive steep monthly decline.

The index fell to 120.2 from December's revised down 126.6. Economists had expected a milder decline to 124.3.
This is a clear indication that the economic mood in this country is getting darker.
But the good news is that things have calmed down on Wall Street.  After the worst December since the Great Depression, the stock market has bounced back a bit in recent weeks.
So the truth is that 2019 is off to a better start than many had anticipated.  That may not last for very long, but at least for the moment investors have a reason to smile.
And we should all be hoping for stability for the financial markets for as long as possible.  Because once this bubble finally bursts, it is going to be virtually impossible to put the pieces back together once again.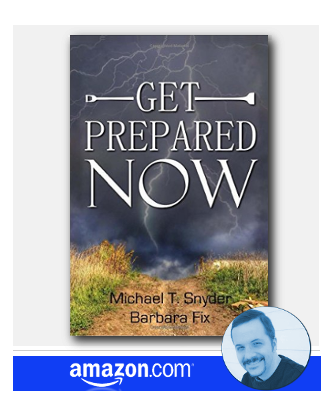 About the author: Michael Snyder is a nationally-syndicated writer, media personality and political activist. He is the author of four books including Get Prepared Now, The Beginning Of The End and Living A Life That Really Matters.  His articles are originally published on The Economic Collapse Blog, End Of The American Dream and The Most Important News.  From there, his articles are republished on dozens of other prominent websites all over the nation.  If you would like to republish his articles, please feel free to do so.  The more people that see this information the better, and we need to wake more people up while there is still time.